Make incredible explorations!
It is well known that wrecks form artificial reefs and become the habitat of magical marine species … this is the case of the incredible wreck of Puerto Morelos which is 56m long.
Known for its size and its gigantic rooms, in which you will have the chance to venture, the wreck C-56 "Juan Escutia" was donated and sunk by the Mexican Navy in 2000. It was a minesweeper built for the U.S. Navy during World War II. This wreck lies at a depth of 30 meters and has a wonderful surprise… a family of majestic Leopard Eagle Rays live there for part of the year. Admire them dancing around the wreck throughout your dive.
Program and organization :
Daily outing every morning on demand from 8am to 2pm
Meet at the dive center at 8am
You will then leave with our driver and our guide to Puerto Morelos – Count on one hour of car/drivng time.
You will join our boat there
and you will go for two dives on this splendid wreck.
Return to the center around 2pm.
What should I bring?
Certification card – This dive is only available to Advanced Open Water or equivalent (e.g. level 2)
Bathing suit
Towel
Sunglasses
Biodegradable sunscreen
Fill out our PADI Medical Questionnaire. This form is to find out if you should be examined by your doctor before participating in recreational diver training. If any of the items in the Medical Questionnaire apply to you, you must consult a physician before participating in the dive.
Your adventurous spirit and your biggest smile
Highlights :
Deep dive at 30m
Wrecks of 56m long
Two gigantic rooms that can be entered with your guide
Rich marine life around, school of jacks, baraccuda,
And of course : those imposing and enigmatic eagle rays…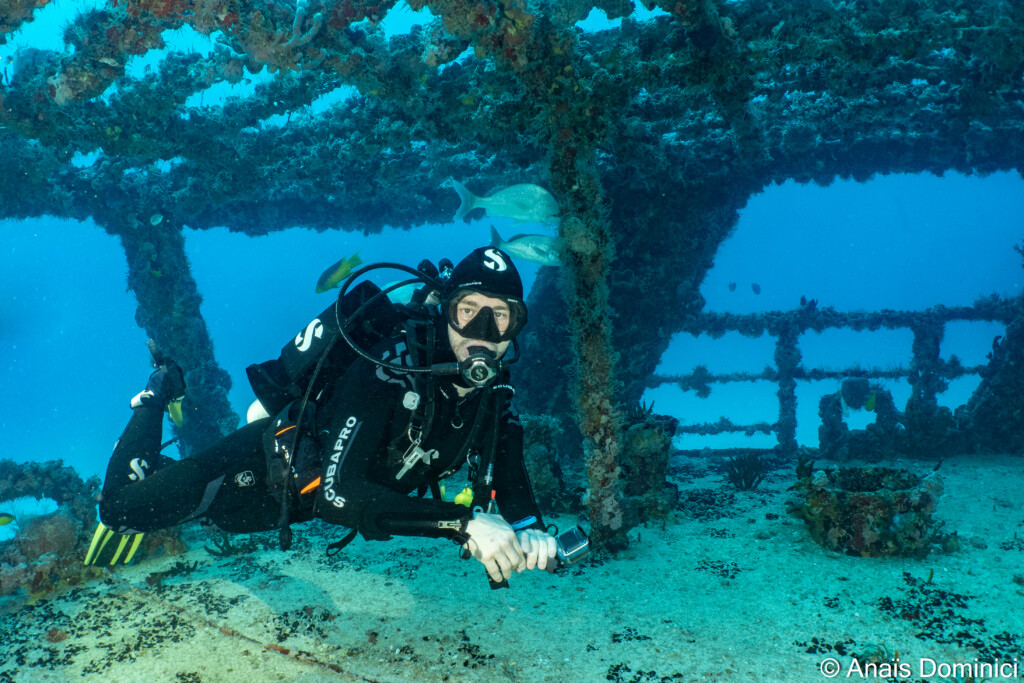 What is included?
Two dives in Puerto Morelos: choices for the day of your dive with your guide.

Choice 1 : Two dives on the wreck of the C-R6 and its eagle rays.
Choice 2 : One dive on the wreck, and one on the reef of Puerto Morelos

Scuba tanks and weights
PADI certified multilingual scuba diving instructor
Water and fruit on the boat
What is not included?
Equipment : If you prefer to travel light, we rent quality diving equipment. The daily rental fee is $20 US for the complete equipment (BCD, regulator, wetsuit, fins, mask, snorkel).
Photos and videos : Keep a beautiful souvenir of this diving adventure with one of our photographers. Please book this service in advance.
Transfer from your hotel: For those staying in nearby hotels, Dune Mexico Playa del Carmen offers a shuttle service to and from the dive club. Please book your hotel transfer in advance and to see our shuttle service price list please contact us.
Lunch : You will find a variety of restaurants and fast food outlets around the dive center.
Questions about the price?
All prices are per person.
All prices are in US dollars and are subject to change without notice.
Our prices include 16% sales tax.
We know that things can happen before or at the time of your vacation. That's why we are 100% honest with our refund and cancellation policy. Please: read our Terms and Conditions before booking.