Cozumel, the turquoise water, the white sand of the Caribbean, the heat of the sun beating down on your skin … and the internationally recognized …. seabed, Cozumel is one of the top 3 most beautiful dive sites in the world.
Cozumel is a marine park created more than 20 years ago, where you will discover beautiful underwater landscapes, more than 30 species of coral and no less than 300 species of fish.
Visibility of up to 60m, breathtaking drop offs, wrecks, deep blue water, exceptionally well preserved coral formations, incredible dive sites from 12m make Cozumel the perfect place for the daredevil diver as well as the aspiring diver.
The coasts of this island are part of the second largest barrier reef in the world.
More than 25 dive sites from north to south … enough to have fun … go in search of the Splendid Toad Fish, endemic fish of the island of Cozumel, unique in the world which often hides between rocks, try to see the curious appearance of a leopard eagle ray… in the big blue … admire the turtles taking it easy in these underwater gardens, and admire the piercing white eyes of the nurse sharks quietly resting on the sand…
Programm and organisation :
To get to Cozumel by speed boat from Playa del Carmen: Nothing could be easier.
Meet at our dive centre at 8.00 am
We will have you try out the equipment and complete the paperwork
And then … off we go …
It takes about 1 hour to cross from the beach in Playa del Carmen
Once you arrive on site you will go on two dives on two different dive sites, chosen by us and the guide on site according to the weather conditions
You will be back in Playa del Carmen at about 1pm.
What should I bring?
Certification card
Swim wear
Towel
Biodegradable sun cream
Sunglasses
And your biggest smile …
Fill in our PADI Medical Questionnaire. This form is to find out if you should be examined by your doctor before participating in the recreational diver training. If any of the items in the Medical Questionnaire apply to you, you must consult a physician before participating in diving.
Highlights :
The Speed Baot option is much faster. Save time and energy!
Incredible visibility
Second largest coral reef in the world
Great diversity of fauna and flora
Multi-coloured corals.
Diving on vertical drop offs, drift dives, nurse sharks, turtles, rays and many more wonderful sea creatures that call cozumel home.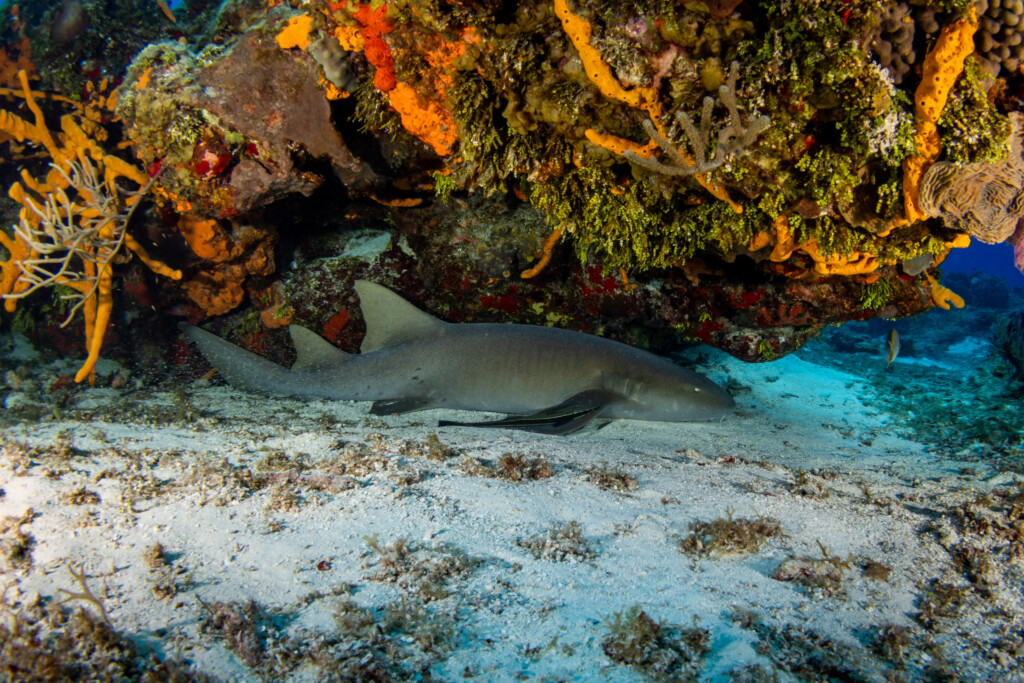 What is included?
Two dives on two different reefs.
Entrance fee for the marine park.
Scuba tanks and weights.
PADI certified multilingual scuba diving instructor.
Transport from our dive centre to the beach.
Bottled water, fruit, and lunch on the boat.
What is not included?
Equipment : If you prefer to travel light, we rent quality diving equipment. Daily rental is $20 USD for the complete dive package (BCD, regulator, wetsuit, fins, mask, snorkel). Contact us to find out more about our rental equipment.
Photos and videos : Keep a beautiful souvenir of this diving adventure with one of our photographers. Please book this service in advance.
Transfer from your hotel to the dive centre. If you want this option please contact us.
Questions about the price?
All prices are per person.
All prices are in US dollars and are subject to change without notice.
Our prices include 16% sales tax.
We know that things can happen before or at the time of the holiday. That's why we are 100% honest with our refund and cancellation policy. Please read our Terms and Conditions before booking.