Discover unique sites in the world !
Visit the Riviera Maya, a world-renowned paradise that offers certified divers the opportunity to discover the underwater fauna and flora along the the coast of the Yucatan Peninsula.
Dive the second largest coral reef in the world in Playa del Carmen and discover an abundance of colorful marine life.
When it comes to reef diving, Playa del Carmen is your ideal location.
Many of Mexico's greatest dive sites are located just off the coast of Playa del Carmen.
The water temperature and visibility, combined with the thriving underwater life of the coral reefs, make Playa del Carmen a top quality year-round diving destination for both the new and experienced diver. There is plenty to do between: wreck, drop off, drift, garden and many more.
Accompanied by our experienced guides come and discover this jewel of Mexico.
These dives are reserved for divers certified at least Open Water PADI, Level 1 … or equivalent.
Program and Schedule :
Daily outing for two dives each time from 8:30am to 12pm and from 12:30pm to 4pm.
Departure from our diving center
Appointment for the morning slot 8am – Afternoon slot, appointment: 12pm
What should I bring?
Certification card
Swimsuit
Sunglasses
Fill out our PADI Medical Questionnaire. This form is to find out if you should be examined by your doctor before participating in the recreational diver training. If any of the items in the medical questionnaire apply to you, you must consult a physician before participating in the dive.
Highlights :
Second longest coral reef in the world
Great diversity of dive sites including wrecks
Many corals of tropical marine fauna
Warm and clear water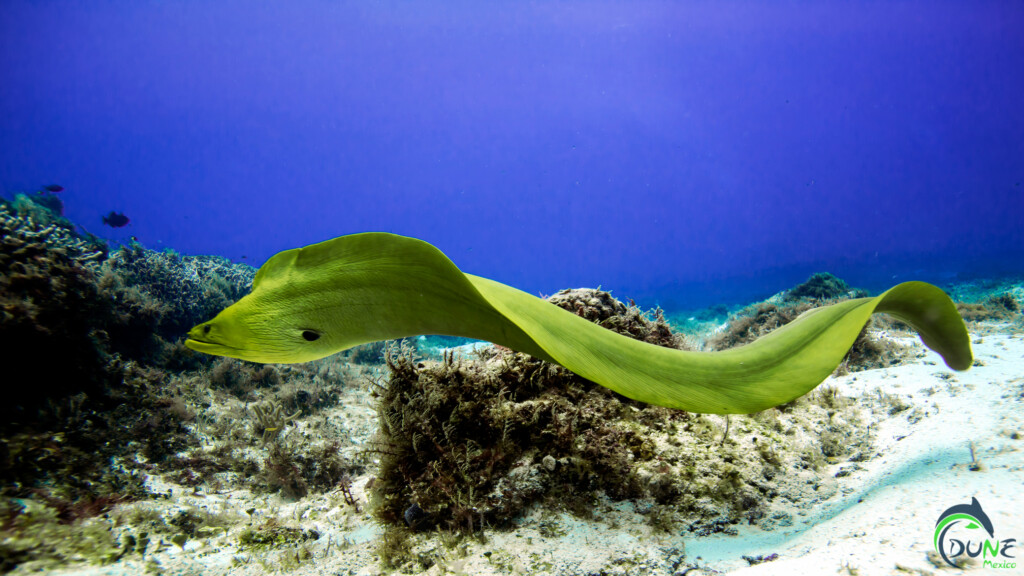 What is included ?
Two dives in Playa Del Carmen on two different reefs
Scuba tanks and weights
Certified and multilingual scuba diving instructor PADI
Water and fruits
What is not included ?
Equipment: If you prefer to travel light, we rent quality diving equipment. Daily rental is $20 US for full equipment (BCD, regulator, wetsuit, fins, mask, snorkel). Click here to learn more about equipment rental.
Photos and videos: Keep a beautiful souvenir of this diving adventure with one of our photographers. Please book this service in advance
Transfer from your hotel: For those staying at nearby hotels, Dune Mexico Playa del Carmen offers a shuttle service to and from the dive club. Please book your hotel transfer in advance and contact us for our shuttle service price list
Lunch: you will find a variety of restaurants and fast food around the dive center.
Questions about the price ?
All prices are per person.
All prices are in US dollars and are subject to change without notice.
Our prices include 16% sales tax.
We know that things can happen before or at the time of your vacation. That's why we are 100% honest with our refund and cancellation policy. Please: read our Terms and Conditions before booking.