In 1961, the famous oceanographer Jacques Yves Cousteau came to Cozumel with his crew on the Calypso to film a documentary. With the first airing of that film, Cozumel has consistently been on the top of many diving lists among diver's destinations. It is quite normal to see vast coral heads, brilliant sponges, hundreds of tropical fish, rich ecosystems and steep walls that sink into the abyss. Tunnels and caves twist through the reef, providing a rich environment for many species, including some not found anywhere else on earth.
Cozumel is world-renown to be part of the second largest barrier reef system in the world and is considered some of the best wall diving in the world. While diving in Cozumel, the average visibility is more than 130 feet or 40 meters and vertical drop offs to deep blue abyss is what Cozumel diving is famous for. When diving in Cozumel there is over 15 world famous wall dives like Palancar, Santa Rosa, Colombia, San Francisco, Punta Sur, Maracaibo, Yucab, Cordona, and the list goes on. Large sponges and beautiful corals are what make Cozumel a definite must-see for any certified diver!
Programe and schedule :
To get to Cozumel by ferry from Playa del Carmen …
Take the first 8am ferry from Playa del Carmen (better to get there 30 minutes in advance during the high season), buy your tickets directly on the spot the same day. Company Winjet or Ultramar … it depends on the day.
Once you arrive in Cozumel, go to the exit of the boarding dock. And turn left. Go along the sea on your left hand side for 300m. Our dive center is located in front of the emerged wreck (you will see it when you get there)
We will welcome you directly in our dive center DUNE Cozumel
The address of our dive center in Cozumel is :
https://goo.gl/maps/KRY4MuTKZ8rjoCkb6
Departure from the dive center to the boat at 9am
You will dive for two dives the impressive reefs of Cozumel
Return to the center around 3:00 pm / 3:30 pm
Return to Playa del Carmen whenever you want with the return ferry.
What should I bring ?
Certification card
Swimsuit
Towel
Biodegradable sunblock
Sunglasse
Cash or credit card for the ferry
Fill up our PADI Medical Questionnaire. This form is to find out if you should be examined by your doctor before participating in recreational diver training. If any of the items in the Medical Questionnaire apply to you, you must consult a physician prior to participating in scuba diving.
Highlights
Amazing visibility
Second largest coral reef in the world
Large diversity of fauna and flora
Diving to the wall
Drift dives
The formation of impressive corals : forming real caves where hundreds of marine species can hide
The Splendid Toad Fish: endemic fish of Cozumel unique in the world
If you are lucky turtles, eagle rays, Nurse shark …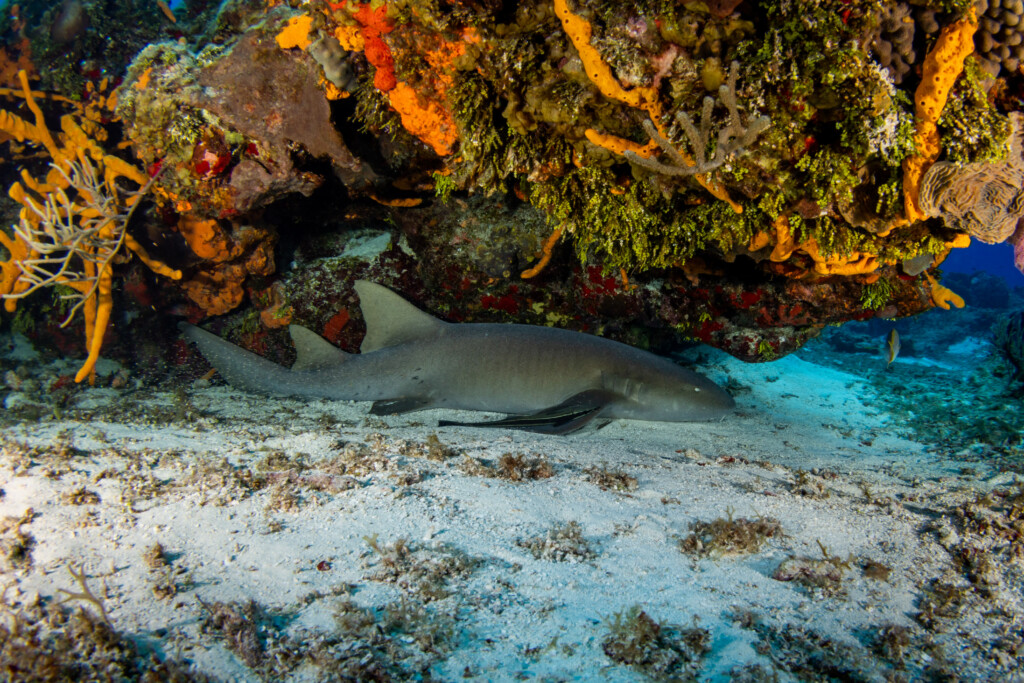 What is included ?
Two boat dives on two different Cozumel sites
Marine park entrance fees
Dive tanks and weights
Professional and multilingual certified scuba diving instructor PADI
Round-trip transportation from our dive center to the marina.
Bottled water, juices, fruits, and lunch on the boat
What is not included ?
Equipment : if you prefer to travel light, we rent quality diving equipment. Daily rental is $20 usd for the complete diving set (BCD, regulator, wetsuit, mask, fins, snorkel). Contact us to know more about our rental equipment.
Photos and Videos: Turn your dive adventure into a photo shoot. Please reserve this service in advance.
Transfer from your hotel to the dive center or the ferry . For this service,please contact us.
Question about the pricing ?
All prices are per person.
All prices are in US Dollars and are subject to change without notice.
Our prices include 16% sales tax.
We know that things can happen before or when on vacations. We are 100% honest and transparent with our refund and cancellation policy. Please read our Terms & Conditions before you book.