Although diving in Sidemount course configuration has (re) become fashionable, it is by no means a new technique… In fact, since the 60's, in England, English cave divers started to position their diving tanks on the side in order to be able to go from a dry cave to an immersed one despite their backpacks loaded with equipment that they carried with them…
Later, and during the great exploration of the Cenotes of the Yucatan (between 1990 and 2010), the exploratory divers reappropriated this technique in order to access narrower galleries…
Since 2010, this configuration is increasingly popular and more and more training agencies and equipment manufacturers are interested in it…
Don't worry! You don't have to crawl through the mud to learn how to dive with your bottles on the side…
Redundancy, versatility, increased air supply, hydrodynamics, and comfort are just some of the benefits of Sidemount diving
Duration and Program for Sidemount Course : 4 days
This Tec-diving course is divided into 3 parts
Theory and practical application (harness adjustment)
Confined water training
Training in natural environment
Prerequisite for participation Sidemount Course
Be at least 15 years old,
Be certified PADI Open Water or equivalent
Have a medical certificate less than 12 months old (download here).
*** Equipment is not included in the price of the course – It is preferable that you have your own equipment in order to get used to diving with it, if this is not the case do not hesitate to contact us we have technical equipment for rent.***
Course Objectives
To make you discover the "sidemount" configuration and understand its advantages and disadvantages
To familiarize you with this configuration and the specific techniques that apply to it
Put you on the path of technical diving and make you understand the importance of following the specific procedures and special techniques related to the activity
Certification requirements : Meet all course requirements and complete a minimum of 3 open water dives.
Our playgrounds :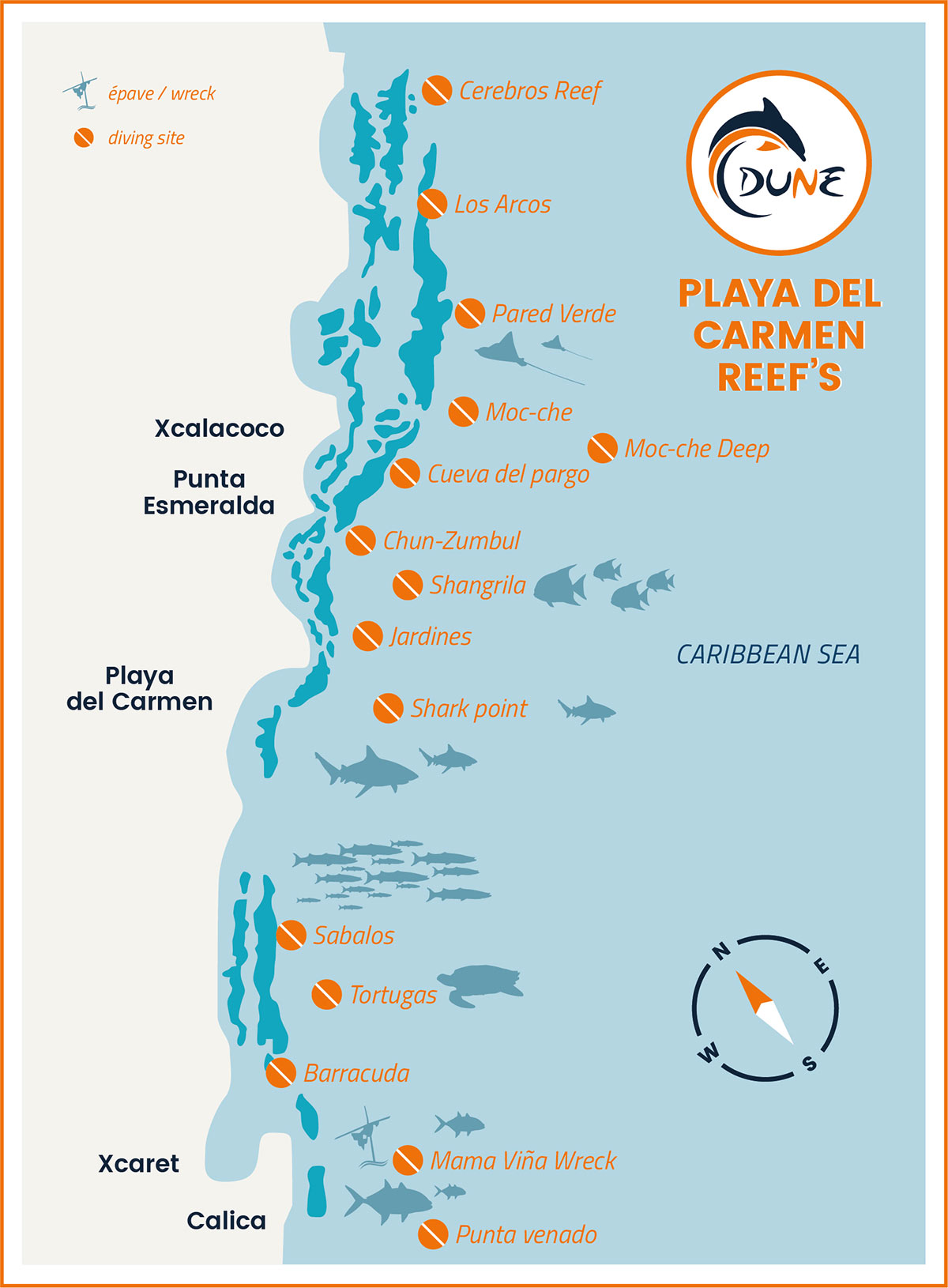 More information about the course PADI, here
You may be interested by other specialties