Feel the thrill of a lifetime!
In November the mostly pregnant female Bull-sharks visit us to spend the winter and they stay until March, then migrate to the mangroves to give birth in fresh water. Come observe them in their natural habitat and marvel at these imposing, mysterious, enigmatic, and oh-so-curious creatures.
Bull sharks are a special species that can also be found in freshwater. Bull sharks in Playa del Carmen are attracted to the fresh water of the cenotes, natural communication with the sea along the coast. The exits of these cenotes are too small to allow a shark to pass, but the constant flow of fresh water that escapes certainly attracts them, as well as an abundance of food for the fish in the area. Playa del Carmen is also known to have a fairly large turtle population which is another food source for bull sharks.
That is why every year from November to March they come to visit us in peace.
Learn more about them, how to interact respectfully, how to protect them, you will come out of this encounter grown up having met their eyes.
Come and immerse yourself with them and experience a great adventure, such an exciting dive by going to meet them …
Program and Schedule :
This trip is organized every day for a dive in the afternoon
Meet us at our diving club for the Briefing.
Departure from the dive center.
What to bring ?
Certification card
Swimsuit
Towel
Sunglasses
A jumper/jacket for after the dive
Fill up our PADI Medical Questionnaire. This form is to find out if you should be examined by your doctor before participating in recreational diver training. If any of the items in the Medical Questionnaire apply to you, you must consult a physician prior to participating in scuba diving.
Highlights
In small groups so as not to be too intrusive in their natural habitat.
Experience of a lifetime
Dive with these magnificent creatures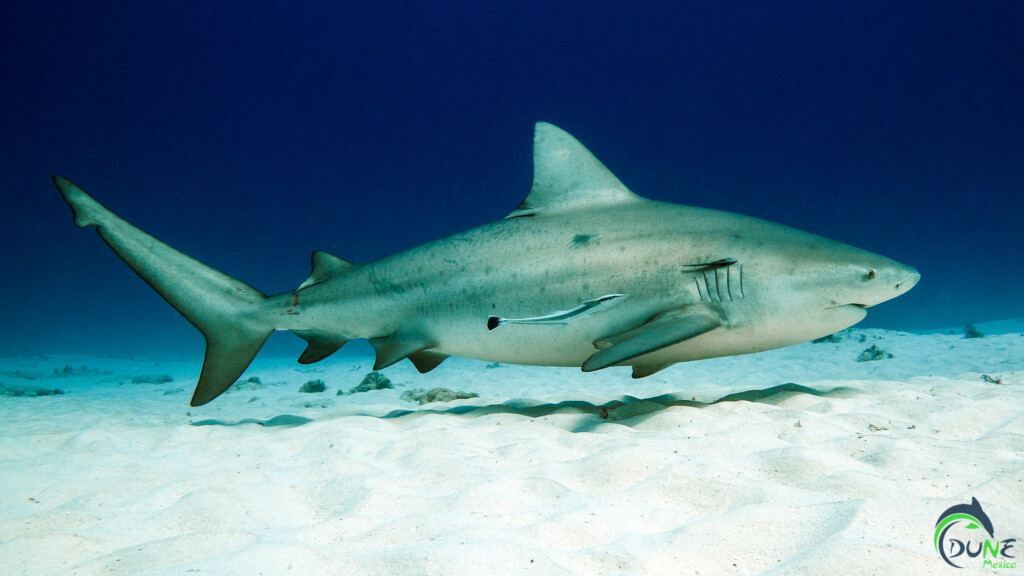 Required level :
This is a unique diving experience accessible only to certified divers who want to experience the most exciting diving in the world… The minimum level required is Advanced Open Water or French Level 2 as the dive is at 27m.
For Open Water Padi or Level 1 divers it is still possible to dive but you will have to take a theory course on deep diving which may count towards your first Adventure dive of your Advanced. we also require you to take a deep dive in the morning before the deep bull shark dive . For this it will be 199 USD which gets you a total of 3 dives : 2 in the morning and 1 during the afternoon . In this case , please, contact us.
What is included ?
One dive tank and weights
Professional and multilingual certified scuba diving instructor PADI
Bottled water and fruits on board
What is not included ?
Equipment: if you prefer to travel light, we rent quality diving equipment. Daily rental is $20 usd for the complete diving set (BCD, regulator, wetsuit, mask, fins, snorkel). Click here to know more about our rental equipment.
Photos and Videos: Turn your dive adventure into a photo shoot. Please reserve this service in advance.
Transfer from your hotel: for guests staying in the nearby Riviera Maya Resorts, Mexico Blue Dream provides you with a shuttle service to and from the dive club. Please reserve your hotel transfer in advance and for our Shuttle Service Price List please contact us.
Questions about the pricing ?
All prices are per person.
All prices are in US Dollars and are subject to change without notice.
Our prices include 16% sales tax.
We know that things can happen before or when on vacations. We are 100% honest and transparent with our refund and cancellation policy. Please read our Terms & Conditions before you book.