Are you already a dive instructor from another organization and want to be part of the world's largest organization of professional divers? With Dune Playa Del Carmen, we offer training courses adapted to your level, where you will have the opportunity to discover the richness of the PADI teaching system.
Thus, you will present yourself to the IE (Instructor Exam) confident and serene thanks to a quality training led by our Platinium Course Director who has over 20 years of experience in teaching diving.
Training duration : Between 3 weeks and 6 days
*** See the Training Calendar ***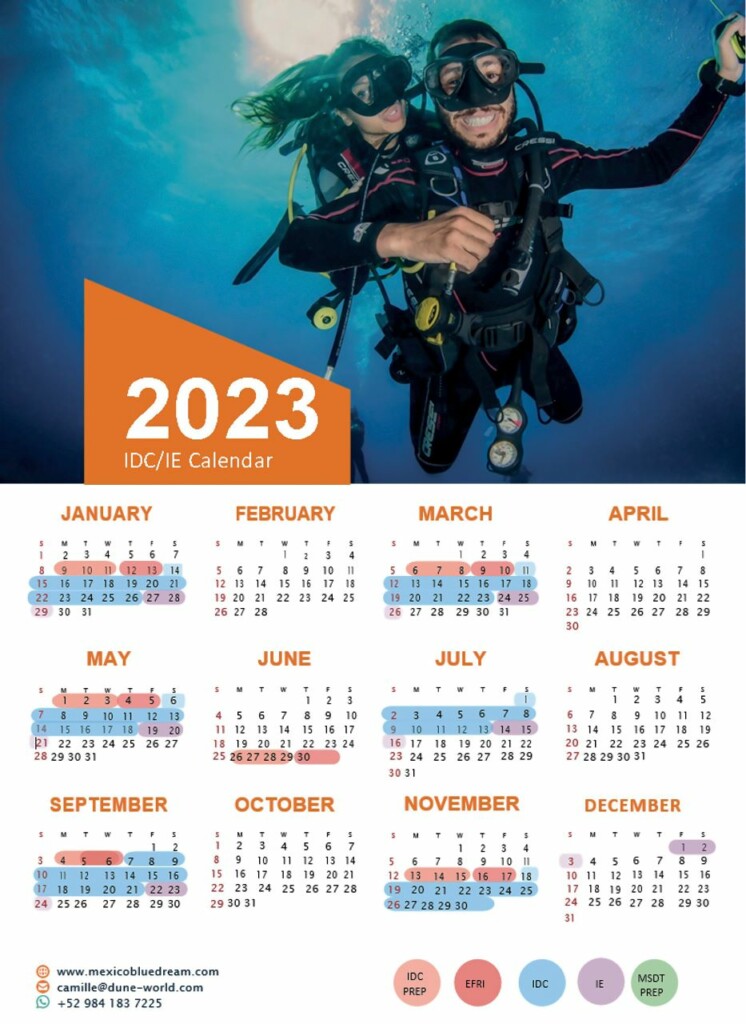 Pré-requis :
Be 18 years old
Be a certified PADI Assistant Instructor or Instructor of any other recognized organization.
Be certified EFR (adult and child) or equivalent for less than 2 years
Have logged a minimum of 60 dives
Be certified as a diver for at least 6 months
Be declared fit to practice scuba diving by a physician for less than 12 months
Course Objective :
Enable PADI Assistant Instructor (AI) candidates and other dive instructors to become PADI Instructors (OWSI),
Focus on discovering the PADI System rather than on basic teaching techniques,
Adapt your teaching techniques,
Provide instructors from other organizations with the PADI fundamentals
Improve your professional and teaching skills
Prepare you to work as a PADI Open Water Scuba Instructor (OWSI),
How the course works:
You will be taught in small groups and participate in classroom theory presentations.
Pool workshops and training dives in the sea and in cenotes.
In addition to the official PADI program, a Rescue workshop is held during each of our IDCs to update your teaching skills for this specific level.
Certification requirements: have logged a minimum of 100 dives, participate and pass the IE (Instructor Examination), be certified as an EFR instructor.
Instructional Materials:
The price of this course is USD 899.
Diving equipment is not included.
It is preferable that you come with your equipment in order to familiarize yourself with its use as a future professional. Ask us for advice.
If you don't have your own equipment or want to travel light, please contact us, we have equipment for hire.
Crew Pack OWSI not included in the price of this course: $775 USD
PADI fee: $964 USD – to be paid directly on the day of the IE. (Instructor Exam)
Our teaching team :
Our highly qualified Platinium Course Director, who has over 20 years of experience teaching diving here in Mexico, offers training and coaching in different languages (English, Spanish, and French) as well as job search advice, resume writing assistance, and ongoing support throughout your career. We specialize in small groups and personalized development during training.
Our team is composed of experienced PADI Instructors, Master Scuba Diver Trainers, IDC Staff Instructors, Course Director, experienced Technical Instructors … who, like a family, are here to welcome you, help you become everything you strive to be: a PADI professional.
It's that simple! Write to us today, tell us about yourself and your goal and we'll find a way to achieve it! Become a Pro with Dune Mexico Playa Del Carmen!