Do you want to increase your skills and responsibilities?
You want to train tomorrow's instructors, gain knowledge and experience? The IDC Staff course will allow you to independently certify assistant instructors, but above all you will have the opportunity to assist a Course Director during IDC training and any PADI instructor level.
Training duration : 16 days
*** See the Training Calendar ***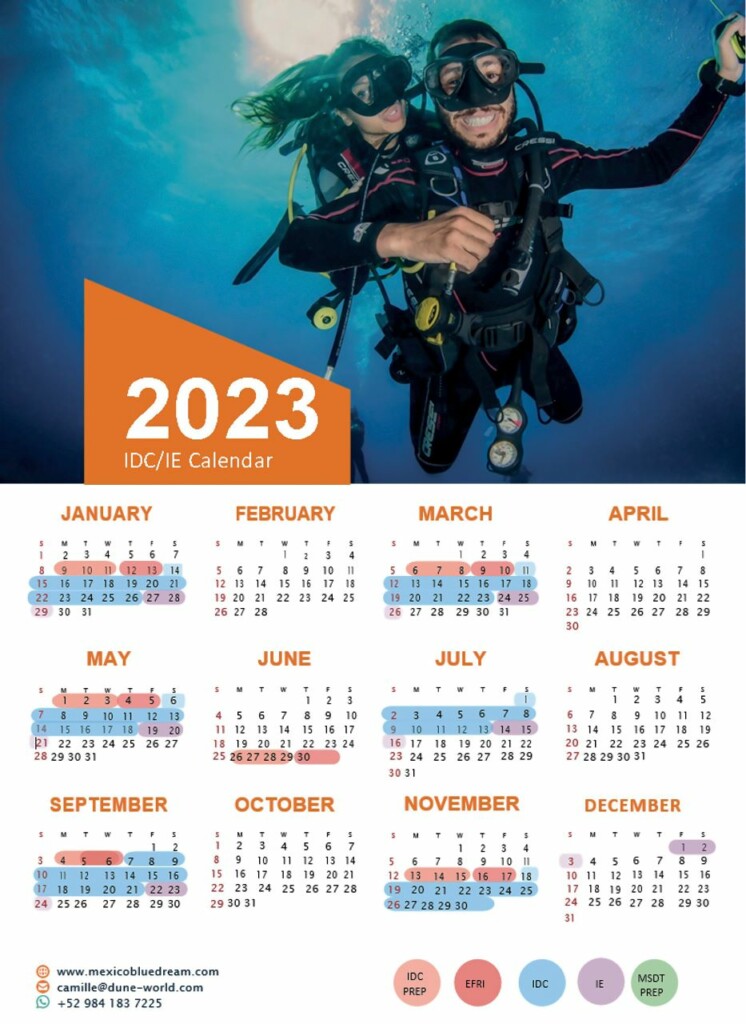 Prerequisite :
Be 18 years old
Be MSDT PADI certified – Have 25 certification.
Be certified EFR (adult and child) or equivalent for less than 2 years
Be declared fit to practice scuba diving by a doctor for less than 12 months
Course Objective:
Familiarize yourself with the PADI Assistant Instructor (AI) and IDC course standards, procedures and curriculum.
Develop your evaluation techniques to an effective and consistent level,
Develop your advising and critiquing skills to an effective level,
Perfect your presentation skills to a model level,
Prepare you to serve as a teaching assistant during PADI instructor training programs.
How the course works:
The course is divided into two steps:
The first is to pre-assess your knowledge as well as teach you effective coaching techniques and have you work on instructor level program standards.
The second part consists of taking and auditing a complete IDC. You will participate in the organization of the course as well as the briefings and debriefings.
Certification requirements: complete all required course performances.
Teaching materials and equipment :
The price of this course is USD 899.
Diving equipment is not included.
It is preferable that you come with your own equipment, but if you wish to travel light, please contact us, we have equipment for hire.
Course Director's Manual
Evaluation booklets for both protected and wilderness presentations.
Crew Pack Course Director Not Included in the price of this course: $450 USD
PADI fee: $142 USD – to be paid directly on the day of the IE. (Instructor Exam)
Our teaching team:
Our highly qualified Platinium Course Director, who has over 20 years of experience teaching diving here in Mexico, offers training and coaching in different languages (English, Spanish, and French) as well as job search advice, resume writing assistance, and ongoing support throughout your career. We specialize in small groups and personalized development during training.
Our team is composed of experienced PADI Instructors, Master Scuba Diver Trainers, IDC Staff Instructors, Course Director, experienced Technical Instructors … who, like a family, are here to welcome you, help you become everything you strive to be: a PADI professional.
It's that simple! Write to us today, tell us about yourself and your goal and we'll find a way to achieve it! Become a Pro with Dune Mexico Playa Del Carmen!